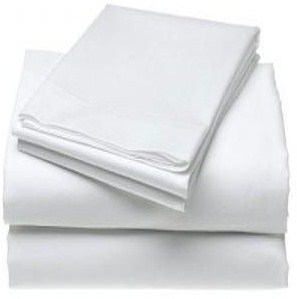 There are many different ways to tell the quality of bed sheets. Some traditional methods like thread count are not as effective today when looking at microfiber sheets.
Fortunately, there are other methods used to measure the quality of microfiber sheets. One technique looks at the weight of the sheet fabric. It can help to understand what the grams per square meter, or GSM, number means when shopping for new microfiber sheets.

What Does the GSM Number Mean On Sheets?

The GSM number is an industry standard figure. Nearly all fabrics today have a GSM number although it is primarily used with microfiber sheets and towels. This measurement is different from thread counts. The GSM number indicates how much a square meter of the material used to make the sheet weighs in grams. The GSM number for microfiber sheets is mainly used to determine the thickness of the microfiber fabric. The GSM number can vary greatly between different manufacturers and sheet collections.

Why the GSM Number Is Important?

The GSM number is important because it can relate directly to the quality, feel, and breath-ability of the sheets. It is a fast way to tell how thick the microfiber sheets really are. It is a better indicator of the quality of a sheet than the thread count especially when dealing with microfiber products. The GSM number is also important because it allows you to easily locate sheets that are the same thickness or that have a similar feel to the sheets and pillowcases that you're replacing. It is ultimately more convenient to shop for and compare sheets by using the GSM number since there is less uncertainty than when using thread counts.

The GSM numbers on sheets vary greatly. Lower numbers means that a sheet is lighter-weight. Higher GSM numbers indicate a thicker sheet. It is generally desirable to choose sheets that have a GSM number of between 90 and 120 GSM. Sheets that are within this GSM number range are usually very comfortable, soft, durable, and breathable. Always look at the GSM before deciding to buy microfiber sheets.
Browse and Buy Wholesale Microfiber Sheets in Bulk at Palmettolinen.com
Recent Posts
A bed scarf is a throw-style piece of fabric that is designed to be draped across the foot of …

There are many different ways to tell the quality of bed sheets. Some traditional methods lik …

Some of your short-term rental guests will prefer lighter-weight bedding, some like heavy-we …